On July 7th,
DTU
Wind
Energy
participated in the annual International Small Wind Turbine Contest.
DTU
Wind
Energy
participated with a vertical axis wind turbine (VAWT) and a horizontal axis wind turbine (HAWT).
The team from DTU Wind Energy, led by Taeseong Kim and Robert Mikkelsen, won first prize for the VAWT and won 2nd place for the HAWT. For the competition DTU Wind Energy collaborated with DTU Electro.
VAWT
The vertical axis wind turbine, which won first place, is the first turbine to produce electrical power since the competition started.
The turbine produced 270 watt and self startup at 7m/s.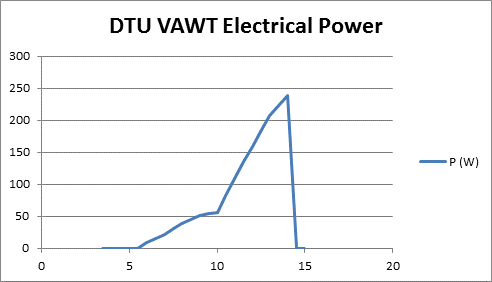 HAWT
The horizontal axis wind, that came in second, produced the highest electrical power, 720 watt and maximum AEP production among others.
The HAWT has a special function which is a passive pitch control based on the centrifugal force. The power was rated as 720watt after 13m/s.

At the contest, DTU Wind Energy was up against Lodz university from Poland, Ain Shams University from Egypt, NHL University of Applied Science from the Netherlands and InHolland University of Applied Science also from the Netlerlands.
About the contest
The ISWTC has two phases. One is the design phase, in which the teams should write a report in which they describe their design choices, based on theoretical research. The jury will take into account the design report as well as the actual turbine performance in their decision for the overall best design. The jury is formed by independent experts from the wind energy industry.
The 2n phase is the build phase. As a finale of this phase, the small wind turbines will be put to the test in the wind tunnel at the Technical University in Delft. For a few days, the wind tunnel at the Technical University in Delft will be used to test the performance of the competing small turbines, the turbines will first be inspected on electronics safety and mechanical safety systems, then their turbines will be tested in the wind tunnel. The power output of the turbines is measured and the goal is to get the best power output.
On the last day, the teams will move to the NHL University of Applied Sciences for a final symposium where they can present their creations to an audience. Here a jury of wind energy experts will assess the presentations, together with their performance in the tunnel and their initial design report to conclude a final winner of the contest.
Source: DTU